2
Cloud Connect Blueprint: Remarketing/Retargeting Audiences
Cloud Connect Blueprint #2: Remarketing Audiences:
With Ad Remarketing or "retargeting", you can set up remarketing campaigns to reach and re-engage with people who have interacted with your brand. People are engaging with your business everyday, including visiting your website, downloading your mobile app, adding a product to their shopping cart or even making an in-store purchase from your physical store.
A Remarketing Audience is a list of people you want to re-engage because of their likelihood to convert. You create remarketing audiences based on user behavior on your site or app, and then use those audiences as the basis for remarketing campaigns in your ad accounts like Facebook, Google Ads, Display & Video 360.
Why is this important?
You can use criteria like having simply initiated a session on your site or opened your app, or you can use more narrow criteria like interacting with specific products. Targeting people with products that they are interested in leads to much higher conversion rates.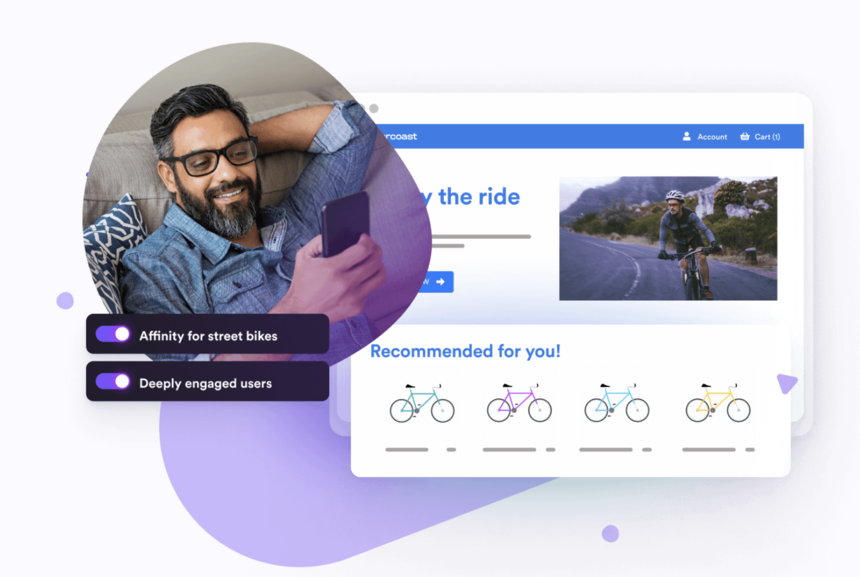 Examples of remarketing audiences to engage the users in them with the following kinds of ads.
Remarketing Audience: Products Viewed

People who viewed product-detail pages, but didn't add those items to their carts

Ad Campaign: Ads for the items they didn't add to their cart

Remarketing Audience: Abandon Cart

People who added items to their carts, but didn't complete the purchase

Ad Campaign: Ads with a discount code for the items in their carts

Remarketing Audience: Cross-Sell

People who purchased items X and Y

Ad Campaign: Ads for related item Z

Remarketing Audience: Re-engage Conversion Abandonment:

People who started, but did not complete a conversion goal, such as an abandoned shopping cart, incomplete sign up (SaaS purchase, webinar, email newsletter), or partial lead gen form.

Remarketing Audience: Sales Nurture

When you have multiple conversions along a path to sales, you can use remarketing to encourage people to take the next step. Maybe they signed up for a webinar, and now you want them to do a free trial. Or, they took an important action in an app, and now you want them to purchase.

Remarketing Audience: Repeat Purchaser

Purchase again: If you sell a product or service that people buy more than once, then you could use a remarketing audience to get them to re-order.

Remarketing Audience: Related Purchase

People who bought something like a grill, then you could try to sell them a grill cover or other accessories that are "related"

Remarketing Audience: NPS or Other Survey (e.g. product warranty)

People you want to reach to obtain market research. Maybe you want to know why people bought something or canceled your service. You could remarket those people with a survey.
Create Remarketing Audiences
Using Cloud Connect, you can access your data warehouse and create Remarketing Audiences to engage with people who are already engaged with your brand - either just looking at products, or have recently made purchases.
With Lytics, you can create and sync these Remarketing Audiences to all your preferred ad networks, including Facebook, Google, Instagram, Snap, TikTok, LinkedIn etc. That means, you don't have to create a spreadsheet and then upload them to each network manually. This can save you a ton of time and reduce the risk that your spreadsheet gets replicated and shared without your knowledge or permission.
Conclusion
Remarketing Audiences will increase engagement and conversions, targeting people who are already in your funnel and likely to convert.
Resources: